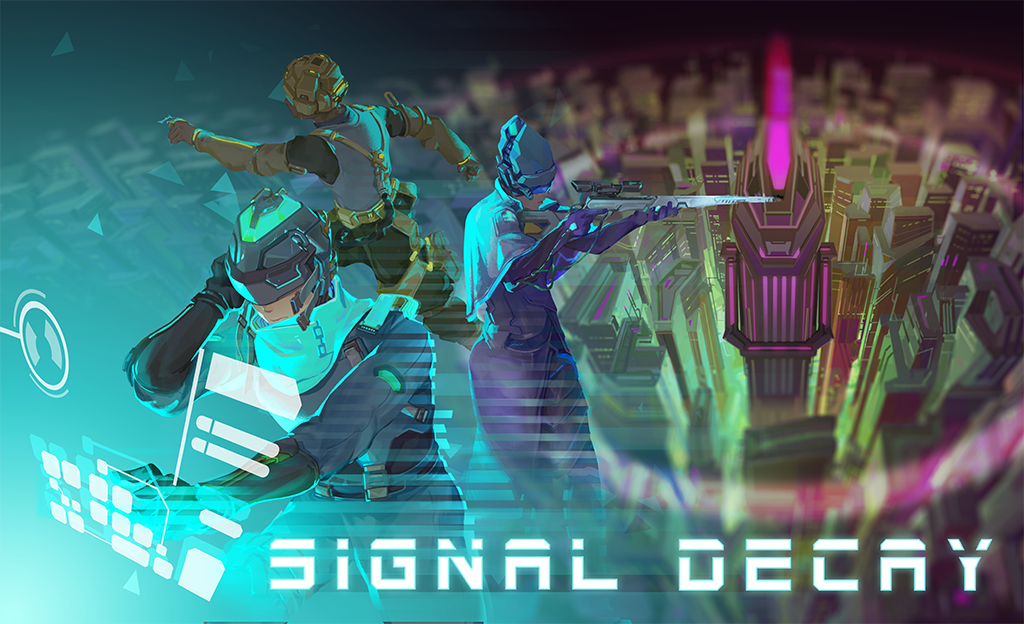 ---
Videos
Trailer YouTube
---
Images
download all screenshots & photos as .zip (8MB)
---
Logo & Icon
download logo files as .zip (137KB)
---
Awards & Recognition
"SXSW Gamer's Voice Nominee" Austin, March, 2020
"IndiePlay Excellence in Innovation Winner" Shanghai, July, 2016
"Indie Prize Official Seletion" Casual Connect USA, July, 2016
"Indie MINIBOOTH showcase" PAX East, Boston, MA, April, 2016
"IGF China Main Competition Finalist 2015" Shanghai, October 10th, 2015
"BostonFIG Official Selection" Boston, MA, September, 2016
---
---
Selected Articles
"Colorful and readable and pretty distinct from everything else on the market right now."
- Akhan, HandsomeTrustWorthy
"So much of the modern co-op gaming scene is focused on hectic action games which are more about reflex than planning. Signal Decay looks to change that."
- Marcus Estrada, Hardcore Gamer
---
Additional Links
Dev Blog
Development progress. Notes on design & technical problems and the process solving them. .
Steam Greenlight
steamcommunity.com.
---
About Nela System
Boilerplate
Currently a solo indie game studio founded by Zack Zhang. With formal training on game design at NYU Game Center, we are here to create novel gameplay letting players tell their own interesting stories.
More information
More information on Nela System, our logo & relevant media are available here.
---
---
presskit() by Rami Ismail (Vlambeer) - also thanks to these fine folks